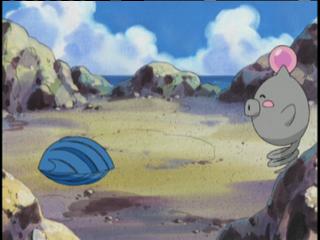 Sacha et ses amis recroisent le Spoink. Malheureusement, le Spoink perd sa perle et ils essayent de…
Sacha et ses amis aident Adam, surnommé l'homme des mers, à retrouver un trésor disparu.
En route to the ABC Islands, Ash and the gang are passed on the way to Island A by a group of…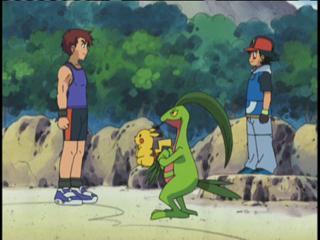 The kids land on Muscle Island, where another ferry will finally take them to Mossdeep City. Team…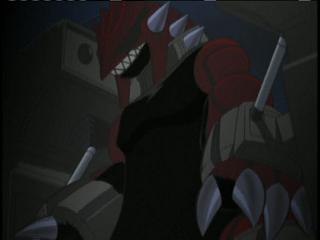 The kids are floating on logs at sea when a red submarine appears beneath them, belonging to Team…
Team Magma and Team Aqua continue to fight on Monsu Island. The Red Orb, which can control Kyogre,…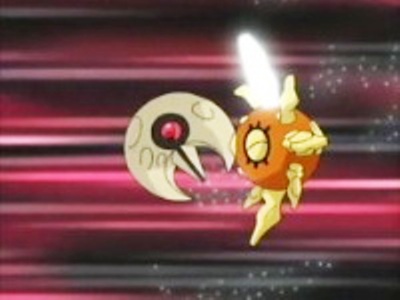 Ash and friends finally arrive in Mossdeep City and head straight to the Pokémon Gym—only to find…
Sacha gagne son septième badge d'Hoenn, le badge Esprit, contre Lévy et Tatia (Type Psy).
Ash is battling with another Trainer by the waterfront, not realizing he is being watched by a…
The kids travel to Wales Island, where both Ash and May have plans to train. May is thrilled when…
The kids are still headed for Izabe Island, where May will compete in her next Pokémon Contest with…
Ash and friends continue their journey across Izabe Island, where they spot a giant stone Poké Ball…
Ash and friends continue their journey across Izabe Island, where they spot a giant stone Poké Ball…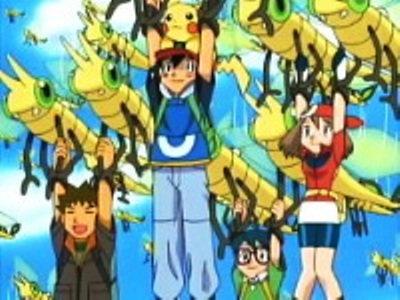 Lost in a desert, Ash and his friends see lots of identical pits in the ground—Trapinch burrows! A…
Ash is approaching the next town on Izabe Island when a sudden surge in the river destroys the…
In a snowy region of Izabe Island, Ash and his friends take a rest at a Pokémon Center. As they're…
As Ash and his friends are taking a break, Max hears a cry for help and finds a sick Ralts. It's…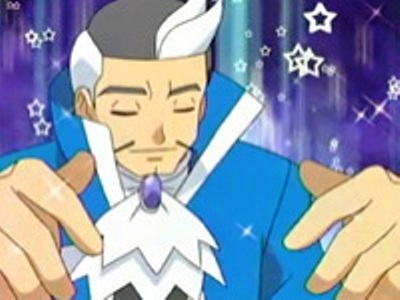 Our heroes have arrived in Sootopolis at last, and Ash is ready to earn his eighth badge—but first…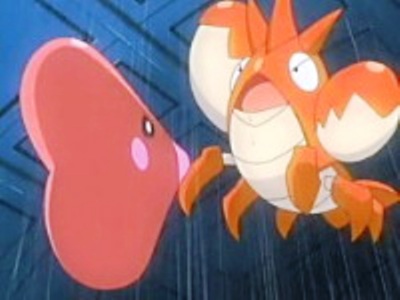 Sacha gagne son huitième et dernier badge d'Hoenn, le badge Pluie, contre Juan (Type Eau).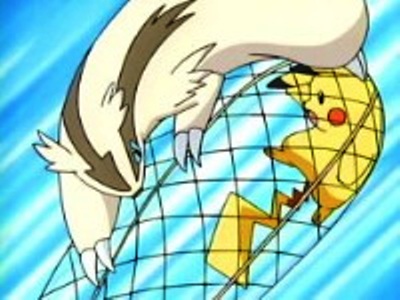 Ash is now three months away from Ever Grande City and the Hoenn League, while May is gearing up…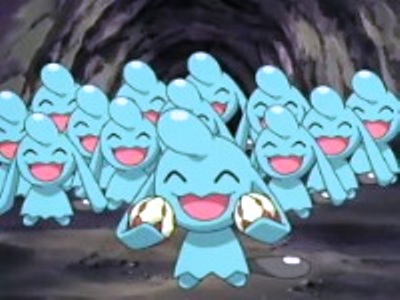 When Ash and May see Drew training his Masquerain, May can't resist the challenge of a practice…
May and her friends are headed to Pacifidlog Island for the last Pokémon Contest before the Grand…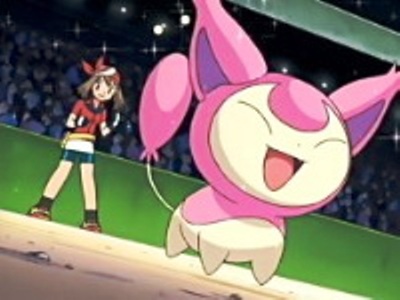 Pacifidlog at last! May is practicing for her contest, and Ash wants Snorunt to practice Ice Beam.…
The second round of the Pacifidlog Contest begins! Erica and her Jynx face a suspiciously familiar…
The kids are now headed to Slateport City. But while eating berries, Ash bites into a Tamato Berry…
Our friends have stopped to eat, but Munchlax won't stop eating! Ash is training when he sees a…
May is traveling to Slateport City in style: onboard a giant cruise ship that has the Grand…
Note : Cet épisode n'a pas été diffusé à la télévision françaiseN 3.
May has arrived in Slateport City for the Grand Festival. Her mother, Caroline, has come to cheer…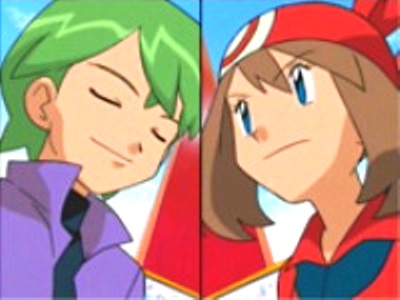 The Grand Festival is underway in Slateport. Harley asks May if they can train together for the…
May and Harley face off in the main competition of the Grand Festival! It's Harley's Banette and…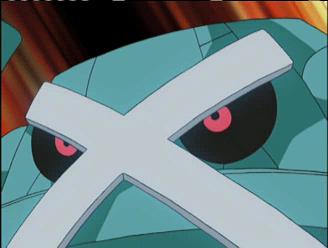 Ash is ready to board the ferry to Ever Grande City when May comes running up—she's won four plane…
Ash and his friends have finally arrived in Ever Grande city for the Hoenn League Championships,…
Sacha s'entraîne avec son équipe, soudain Oniglali lance Laser-Glace sur Morrison. Les épreuves…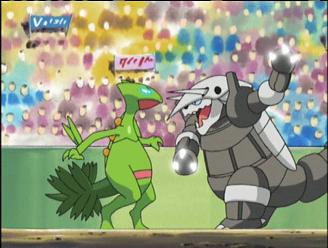 La liste du 2nd tour s'affiche... Morrison, pour son match en double, envoie Caninos et Scorplane.…
Ash, Tyson, and Morrison are all aiming for the top of the Hoenn League, but first they have to…
The first round of the Victory Tournament finds Ash in a tight spot. He has three Pokémon…
Morrison and Ash are battling each other in the Hoenn League, and Morrison is so upset he can't…
It's the battle between Ash and Tyson to decide who moves on to the final four of the Hoenn League,…
The Hoenn League has ended and our friends must go their separate ways. Tyson and Morrison are off…
Ash has returned to Pallet Town to find a reunion of friends! May stops by Ash's house but Ash has…
Ash and his friends are on their way to the Battle Frontier, and Misty joins them for a while as…
The Battle Factory is Ash's next destination—if he can find it, that is. He and his friends have…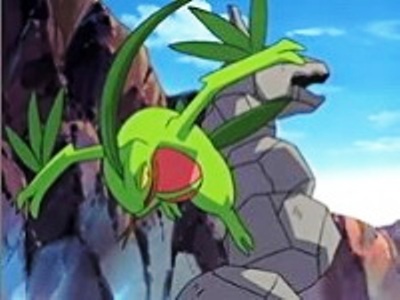 Sacha s'entraîne avec son Dracaufeu. Pendant ce temps, la Team Rocket manigance un nouveau plan…
Ash's Battle Factory victory has him eager to reach the next Battle Frontier stop right away, but…
On their way to the Battle Arena, Ash and his friends are snagged by a net trap. But for once, it's…
May and Ash are waiting on line outside a popular bakery when an Arcanine runs past. May wants to…
A Psyduck is frantically running from a Machop, Machoke, and Machamp when it hurls headlong into…
Chasing after a hungry Munchlax, Ash and his friends end up at Rhonda's, a restaurant run by a girl…
On their way to Saffron City, Ash and his friends encounter a Caterpie and its Trainer-in-training,…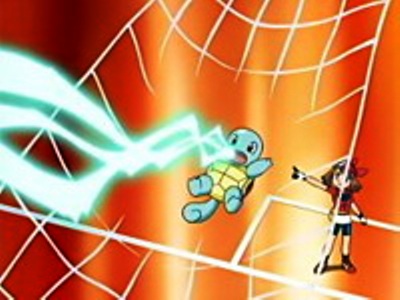 May and friends arrive in Saffron City, where May is so excited about the upcoming Pokémon Contest…
The contest in Saffron City is about to begin! Harley ends up apologizing to May, but it rings…
Before they leave Saffron City, the kids have different things they want to check out. May and…